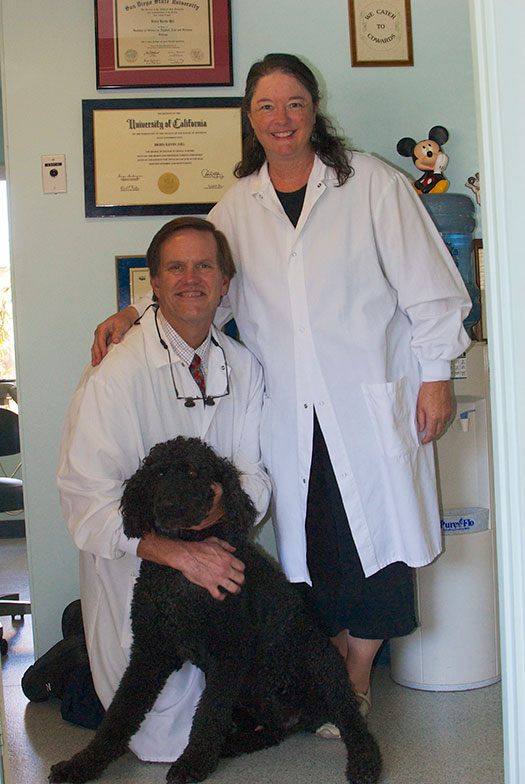 What Sets Our Practice Apart From the Rest…
THERE ARE PROBABLY good things to be said about most of the practices out there, but we're confident that we're one of the special ones. Here's a couple reasons why:
Our Tools
Dr Hill and Dr Schneidmiller use state of the art instruments not only to optimize the quality of your treatment, but to optimize your comfort as well! A panoramic xray machine allows for most of your radiographic examination to be done without putting anything in your mouth. Our NASA-approved water filtration system gives you confidence in the purification of all the water we use. Our newest addition, a laser system, presents a way to quickly clean away diseased tissue from the mouth, generally without any need for numbing!
Our Team
The doctors couldn't do all this without their stellar team: patients feel assured that our staff will take care of them, from the first phone contact, through their treatment and even the dreaded billing process (especially when insurance is involved; our billing manager will go to bat for you!). Your time is valuable, so we make every effort to provide prompt service to each patient. The assistants are ever ready with an extra pillow for your head, a little blanket if wanted, and "tlc" for all. Our hygiene specialist is always cognizant of your needs, while completing a cleaning that Dr S calls "the best prophy I've EVER had."
Our Docs
Dr Hill and Dr Schneidmiller love their job and take pride in each procedure. It is of particular importance that communication is clear and that patients understand what is being found upon examination and what options they may have for treatment. Both doctors are extremely patient people and will explain as many times as a patient may require so that understanding is confirmed. The doctors feel that this is the best way to have the excellent outcome for which everyone strives.
Our Patients!
As much pride as we take in our facility and the great people working in it, what really makes us special is our wonderful patients! Our patients are the best patients!! We have multiple generations of families which is a great tribute to the trust and loyalty which is bestowed on the doctors.
Schedule your next appointment with us soon! We'd love to see you!