From the Dental Home For those in La Mesa, Spring Valley, & More
At Hill & Schneidmiller DDS, we are committed to helping you maintain the healthiest, most beautiful smile possible. Our doctors and highly trained team of dental specialists work hard to care for our patients, and we'll work with you to make dental care fit your busy lifestyle. While what we do at the office is critical to your dental health, though, equally important is what you do at home – and nothing is as fundamental as a strong, consistent routine of brushing and flossing. Proper oral hygiene is an important part of maintaining a healthy smile and preventing tooth decay and cavities.
Brushing
To brush your teeth, squeeze a small strip of fluoridated toothpaste onto a soft-bristled toothbrush, then move the brush in small circular motions over your teeth. Be sure to cover every chewing surface and reach under the gum line, taking care not to forget your back teeth, your tongue, or the roof of your mouth. The whole process should take at least a few minutes.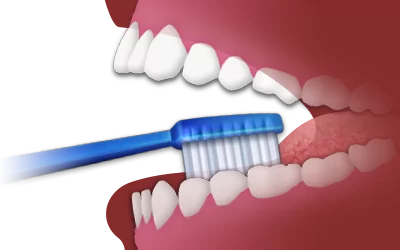 For optimal oral health, we recommend brushing four times a day:
After breakfast
After lunch (or, for kids, right after school)
After dinner
Before bed
Be careful not to swallow toothpaste, and thoroughly rinse your mouth with water once you've finished. You'll want to replace your toothbrush once the bristles start to wear, or about every 3 months.
Flossing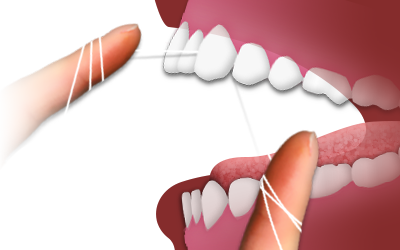 Everyone knows how important brushing is, but no oral hygiene regimen is complete without flossing. To start, pull out a small section of floss and wrap it around your two middle fingers. Gently guide the floss between the spaces of your teeth, reaching all the way down to the gums, and move it up and down each side of your teeth. Make sure to use a new section of your floss for each new gap, so that once you've finished you'll have used the floss from beginning to end.
You don't have to floss as much as you brush – we recommend flossing once a day before bedtime. It's possible for gums to bleed a little when you first start flossing, but if this persists for more than a few days, let us know next time you're in for a visit and we'll take a look.
Contact Your La Mesa, CA Dentist
Have more questions about taking care of your teeth? We're here to answer them! Feel free to call us at (619) 460-8211, reach out to us at our contact page, or use our easy online form to schedule an appointment at our La Mesa, CA office. We can't wait to hear from you, and we wish you luck in keeping your teeth healthy and strong!