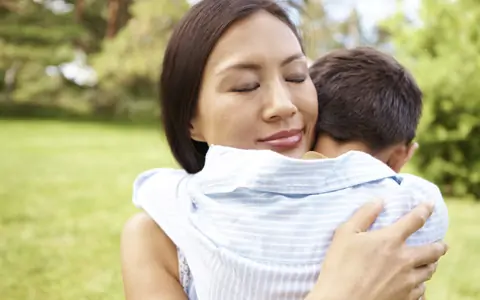 Here at Hill and Schneidmiller DDS, we understand anyone could have an emergency. We want to help you get rid of your pain as soon as possible. Whether it's a chipped tooth when playing sports, an abscess swelling in the gumline, or other dental emergency, call us right away and we will fit you into our schedule!
Sometimes people are hesitant to seek out dental care. Please don't let yourself or your family suffer because of anxieties over past dental experiences. Our office is like a home; we'll take care of you here and make sure you're comfortable throughout your entire visit.
When Should I Call?
If you're having a dental emergency, call us right away. If the problem is serious, you may need to call 911. For instance, call 911 or go to your nearest emergency room if you experience bleeding that won't stop, head trauma, temporary loss of consciousness or a broken jaw.
If your pain is so intense that you can't function normally, our team is ready to help take care of you as quickly and efficiently as possible. We will make sure you're comfortable and pain free throughout your visit.
Sometimes you might not have an emergency, but still be experiencing discomfort. Dr. Hill will give you some advice for your particular problem and schedule a visit in our office. We want you to get back to normal as soon as possible.
Some of the emergencies that might need same-day care include:
Broken teeth, including chips and cracks.
Severe toothache.
Teeth that have been completely knocked out.
Abscessed teeth, usually accompanied by extreme pain and swelling.
Objects stuck between the teeth or in the gums.
Infections in the mouth.
Our team is ready to take care of your dental emergency. Our office uses leading-edge technology and wants to help you feel comfortable and relaxed. Call our office today to schedule an appointment!