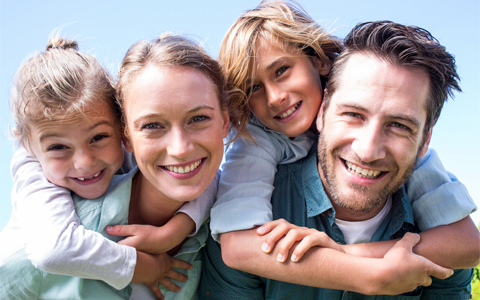 For many people, dentist visits are challenging enough for yourself. Bringing children into the equation can make the visit more difficult—but it doesn't have to be that way! If you are a parent whose children need dental attention, Drs. Hill and Schneidmiller are here for you and yours.
We are a family establishment from beginning to end. From fillings and extractions to crowns and TMD treatment, we make sure that your children receive the best possible care with the least possible difficulty. Children feel welcome and recognized here, which makes visiting the dentist less distressing.
Our practice does its very best to make our patients as comfortable and informed as possible, for both children and adults.
We also work with children to teach proper dental hygiene habits. Brushing twice a day with the proper technique and flossing once a day can lead to a lifetime of healthy smiles.
Here, we don't just know patient numbers—we know everybody by name. From the moment you walk through the door of our charming brick building to the moment you leave it, we treat you like family.
Children need dental care as soon as they have teeth! Getting them in to the dentist early will help us make sure their teeth and gums are developing properly, and help prevent common child oral issues. Dental care continues through the developing years, from the first loose tooth to braces to wisdom tooth removal. The transition to adulthood is easier with Hill and Schneidmiller.
If you are looking for a office that can treat your whole family, you've found us! Our dental practice, Drs.Hill and Schneidmiller, is here for you! Our entire team goes above and beyond to ensure that you and your family are treated with respect and friendliness. Feel free to call us today to see how we can help your family!