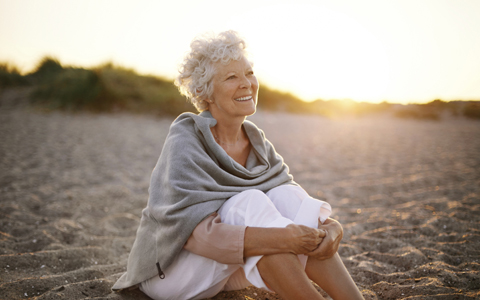 People of any age may need a removable denture of one type or another when the structure and function of your mouth is at stake. Dr. Hill can help you decide from several options which type of denture best fits your lifestyle.
Traditional dentures are made with a flesh-colored acrylic base that fits over your gums. An adhesive may used to help keep them in place. We recommend keeping your dentures in plain water when not in use to help preserve their shape, texture and cleanliness.
Partial dentures are a dental prosthetic. The artificial teeth rest on a metal framework that attaches to your natural teeth. They can also be used with crowns, and are often used alternatively to installing bridges or implants.
Implant supported dentures are becoming more popular because of their ease and stability. Similar to dental implants, several posts are placed in the jawbone. The dentures are made with snap-on technology, and are easy to reattach to the posts after taken out for cleaning. Implants create stability that eliminates sliding and shifting while you talk and eat!
It can take some time to get used to dentures, but our dentists at Hill and Schneidmiller DDS know how to help you through the process. We recommend handling your dentures with the utmost care to make them last as long as possible, and we will make sure you have everything you need to do so.
Taking care of your dentures will become a simple routine. Stand over a folded towel or basin of water when removing them. Make sure to leave your dentures in plain, cool water or a cleaning solution when you are not using them so they don't dry out. Brush your dentures daily, just like you would your natural teeth. Use a specially-made denture cleaner, as normal toothpastes can be overly abrasive.
If your dentures do happen to incur some damage, please come see us and we will help you get them fixed right away.
We want to see your smile at its best again. Call our office to schedule a consultation today!