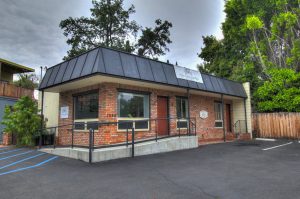 Who knew a 0.12 micron sized virus would play such an enormous role in our lives this year?
Can't see it, can't taste it or smell it.  In fact, when infected by it, there is a loss of taste and smell!  But it is impacting our daily routine in addition to the normal wear and tear that our minds and bodies receive.
A bit of relief comes from knowing that Drs Hill and Schneidmiller are still ready to take care of your dental needs; we are only a phone call away!
Our office is current with the steady stream of changes that occur as scientists learn more about the tiny foe.  During your phone call to the office, prescreening questions are asked and upon arrival for your appointment, your temperature is taken.  Your escort will guide you directly to your reserved chair in our air conditioned (and filtered!) office.  Additional physical precautions are apparent within the physical plant for your safety and that of our dental team.
Anyone who is tardy for an appointment may be rescheduled out of respect for the subsequent patient.
Nobody likes to be kept waiting!  That's a fact.  Please contact us asap if something interrupts your scheduled visit arrival to avoid a cancellation fee.  We understand that emergencies arrive without advance notice (boy, do we know about that!!!) so call to let us know!
Staying smart during this pandemic is all-important to our office.
Our goal as always is to provide dental care with kindness and excellence; attaining optimal oral health is our job!  As of this writing, the pandemic is still in full swing.  If you have questions regarding Sars2-CoV and how it affects dentistry, call us.  We understand that information is next to impossible to decipher, and it evolves almost every day, however we may be able to help in the dental arena.
Until a medical answer is found and can be delivered to the masses, we will continue to take care of you and yours in the smartest manner possible.
We certainly look forward to getting back together with smiles you can actually see and hearty handshakes!  Our office plans to get past 2020 in style and welcome 2021 with open arms!